AL GORE TRAINING PROJECT TAPS LOCAL TRAINER
Update!  Maura was invited back again in 2010 by Vice President Gore to participate in another training to educate interested people about climate change, based on his solutions-based book, Our Choice: A Plan to Solve the Climate Crisis.
Non-Profit Selects Team to Certify as Global Warming Messengers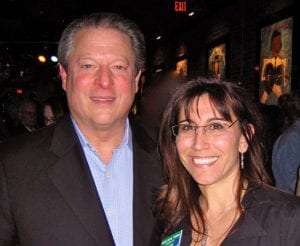 Austin, TX – January 11, 2007 – Local business owner, trainer and speaker, Maura Nevel Thomas, has been selected by non-profit The Climate Project to spread the message from Al Gore's 2006 documentary, An Inconvenient Truth.
Founded by Al Gore, The Climate Project's first initiative was to train 1,000 lecturers to educate and challenge individuals, groups and governments into action against the growing crisis of global warming.  Over 800 people have been trained so far.
Mrs. Nevel Thomas, owner of local business Burget Avenue Management Services, joined other professional speakers and thought leaders from around the country this month.  They took part in an intensive tutorial about issues surrounding global warming, led by the former Vice President and a team of renowned scientists and environmental educators. The training was held in Mr. Gore's hometown of Nashville, Tennessee.
"Maura is an outstanding example of the millions of Americans who have been energized by the call to action on the climate crisis," said Gore.  "We are so pleased that she has made a serious commitment to this challenge by coming to Nashville to become part of this unprecedented grassroots effort."
"It was time to increase my personal efforts in this cause. The findings by the climate community, presented in An Inconvenient Truth, are compelling and can't be ignored any longer.  It's a moral issue, not a political one," states Ms. Thomas.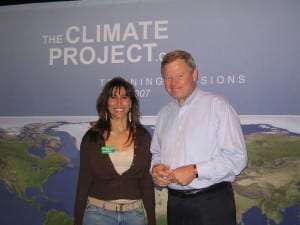 For more information on The Climate Project email or call 424-226-2872.
About The Climate Project: Part of The Alliance for Climate Protection, a movement to educate and challenge citizen and governments into action against the growing crisis of global warming. As a non-profit group, they work to bring education, community information, research and citizen action programs to communities across the country.