My latest articles on Forbes relate to issues that are especially relevant now. I wanted to share previews here in case you don't follow me on the Forbes Leadership Channel.  They all contain attention management tips designed to help you be more productive, a more effective leader, and more present in both your work and your personal life.  
How To Support Parents Juggling Kids And Working Remotely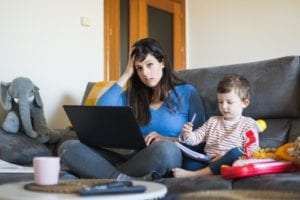 In these days of COVID-19, parents are working at home, but how much work is getting done during the day? Many are doing their most important tasks after the kids are settled in for the night. This is a classic recipe for burnout.  
While there have been quite a few articles written on ways for these harried parents to cope (and do they have time to read them?), I've written an article showing leaders some things they can do to help their team members. If you don't lead a team, consider suggesting some of these ideas to your boss or sharing the article.
Support from an organization's leaders can mean the difference between productive workers and stressed-out employees. From how leaders evaluate their employees' work to getting creative with benefits, leaders can help alleviate the stress levels of their employees, while also helping them be more productive. Check out my attention management tips for working parents in this article.
5 Easy Ways To Leverage Attention Management And Boost Your Productivity Now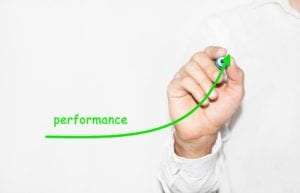 In this article, I offered 5 attention management tips that will help you be more productive, and store and manage all your responsibilities more efficiently. Regaining control over your communication channels is a key component. 
From email to task management to some simple adjustments in the way you work, the ideas in this article will help you accomplish more of your most important tasks. Learn about some surprising ways to manage your attention and avoid distraction. 
Communication Is Not What You Think
Do you feel that you communicate effectively? In this article, I explore some facets of effective communication that may surprise you. Learn about the spread of "selfie culture," a term used by my friend Mike Carr, the 2020 World Champion of Public Speaking. Explore Mike's five communication strategies that incorporate attention management tips. And learn an important secret to becoming a better communicator.  
It's Time To Face Facts: Burnout Is Rampant
In an article I wrote about burnout, I'll show you how to evaluate the symptoms and see if you're on the path to burnout. Most employees I speak with lately find they are feeling at least some of these symptoms. But when I talk to business leaders, they don't always feel that burnout is a current problem, even though it's now a recognized condition by the World Health Organization. 
According to a Gallup survey taken before the pandemic, about two-thirds of employees have experienced some symptoms of burnout. These results may cost an organization as much as 34% of an employee's annual salary. Knowledge workers are especially at risk.  
In this article, I describe ways that knowledge workers can assess and avoid burnout. 
3 Ways Great Leaders Make Their Organizations Adaptable
With COVID-19, businesses have had to make sudden changes to their policies and practices. Some aren't equipped to move as fast as necessary in this new environment. In this article, I offer 3 ways to help leaders foster adaptability, all relating to attention management skills, such as how leaders can balance being available to their teams with undistracted time to get their own work done. 
These Attention Management Tips Will Alleviate Stress
Attention management is so important right now, and these articles provide insight into how it's a versatile skill that can be employed for more effective communication, adaptability, stress management, work-life balance, and productivity.