This post was updated on January 21, 2022
With "the Great Resignation" in full swing, getting and keeping good talent is on a lot of my clients' minds. It's led me to assemble my experience on this topic into a "burnout recovery plan."
Leaders can benefit from a burnout recovery plan not only for their team members, but also for themselves. My plan for reversing the path to burnout has 4 key components, including learning to control your technology, your environment, your thoughts, and your habits. 
The pandemic has taken a toll on the ability of many of my clients to find work-life balance. Recovering from the symptoms of burnout and reversing course can help them recoup some of that balance, alleviate stress, and find satisfaction in their jobs once again.
A Burnout Recovery Plan That Works
I'm Maura Thomas and I've been training leaders and solo contributors to reduce burnout and increase productivity for the past two decades.
The basis for my plan is attention management. Learning how to manage your attention to achieve your significant goals is an important step to get you back in control of your work and your life.
Especially during these difficult times, pressures have ramped up in all areas of our lives. With poorly planned remote work, work-from-home distractions, company commitments to "doing more with less," and the loss of social support due to lockdowns, is it any wonder we're facing a burnout epidemic!
Begin my burnout recovery plan now by downloading the FREE 7-Day Restoration Handbook. 
Send Me the 7-Day Restoration Handbook!
Why Employees Need to be In Control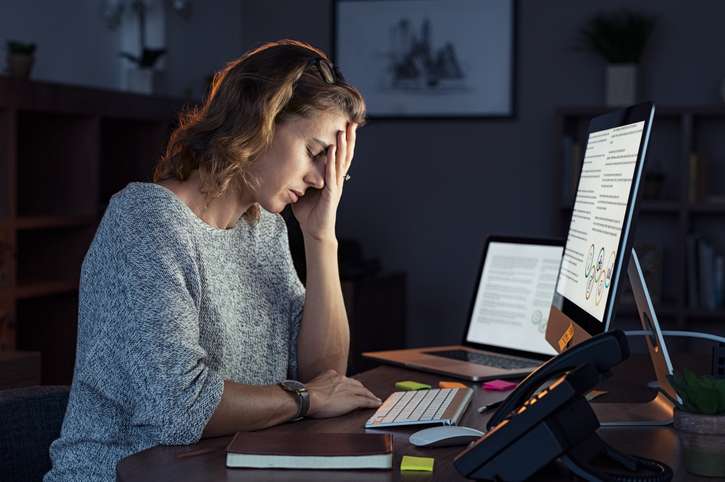 The recognition of burnout as an official medical diagnosis — and its growing pervasiveness — adds fuel to the backlash against "hustle culture." We're finally starting to realize that true productivity doesn't come from constantly pushing and being connected 24/7. 
Instead, research is showing us something very different: Employees are more productive when they're happier.
So what makes us happy on the job?
As a productivity speaker and trainer, I consistently see that happiness at work flows from a sense of being in control. 
Burnout Stems from a Lack of Control
The World Health Organization defines burnout as a syndrome that results from "chronic workplace stress that has not been successfully managed."
Christina Maslach, professor emerita at UC Berkeley, developed the Maslach Burnout Inventory. The inventory categorizes burnout as a meeting of three factors:
Lack of energy, both physically and emotionally; 

An attitude of cynicism toward the job; and 

A feeling of not being productive and not accomplishing goals.
Does any of this sound familiar? If so, you may be on the path to burning out, or already there. It's no fun.
Now consider the top causes of burnout, as identified by Gallup: 
unfair treatment, 

unmanageable workload,

lack of role clarity, 

lack of communication and support from a manager, and 

unreasonable time pressure.
It's easy to see a lack of control as a common theme running through these factors.
If you answer "yes" to any of the following questions, you may be at risk.
Are you irritable at work? Have you become cynical?

Do you seem to lack energy for your tasks, and find it hard to concentrate?

Are you disillusioned and dissatisfied at work?
These feelings can be alleviated by regaining control over your work.
The Urgent Need for a Burnout Recovery Plan
The pandemic has caused many workers to realize life is too short to endure degrading or unfulfilling work. 
In addition to the emotional and physical toll that burnout takes on individuals, there are enormous consequences to businesses. Decreased productivity translates to decreased revenue. And there is a cost to losing qualified workers and having to hire and train new workers.
According to the Gallup report State of the Global Workplace: 2021 Report, the vast majority of workers in the US and Canada are disengaged, and nearly half of American workers are actively looking for work or watching for job opportunities.
So what does this high rate of disengagement and burnout cost employers? 
The report finds that replacing workers requires one-half to two times an employee's annual salary. If your workforce has an average annual salary of $50,000, it costs $9,000 a year to keep each disengaged worker and between $25,000 and $100,000 to replace them.
The most troubling part is that most employees say that their companies could have made changes to keep them on the job.
How Prevalent is Burnout?
Before the pandemic, about two-thirds of employees reported feeling burned out sometimes or very often.
Since then, it's likely the number of burned out workers has only grown. 
A study of 2,800 workers conducted during the pandemic found that remote workers are working longer hours than they did when they reported to the office. And a full 70% are clocking time on weekends. 
The Effects of the Pandemic on Employee Burnout
According to a March 2021 study by Indeed, the pandemic has only exacerbated burnout, affecting people of all ages across many different industries. Indeed says that according to their survey, 67% of all workers they polled believe burnout has definitely worsened during the pandemic. 
Your Burnout Recovery Plan Starts With 4 Steps
Are you and your team members ready to stop feeling overwhelmed, overworked, frazzled and burned out?
The key to feeling energized and excited about your life and your work is to reduce the distractions in your life, so that you can focus your attention on achieving your most significant results.
When you put other people's priorities over your own, you allow your attention to be diverted from what's most important to you.
I've designed a burnout recovery plan that begins with the 7-Day Restoration Handbook. It will help you begin to develop the skills necessary for a life-long practice of attention management.
You can download the FREE 7-Day Restoration Handbook by filling out the form below:
Attention Management is the Key to Burnout Recovery
When you download the 7-Day Restoration Handbook, you'll get quick and easy exercises to build your attention management skills in four areas. 
I promise that if you do these exercises, you'll understand how you can feel refreshed and restored at the end of the week.
Better yet, if you continue to practice the techniques, you'll regain that time in your day—and then some—every day into the future! You can use your newfound time to focus on achieving the goals that are most important to you.
My burnout recovery plan is going to help you control four key areas of your life that are probably wearing you out and bringing you down. 
Once you learn to control these parts of your life, you'll feel energized and excited. You'll be able to accomplish more of your most significant results every day.
There are four areas that routinely deliver distractions throughout your workdays. As you follow my burnout recovery plan, I'll introduce you to each of these problem areas.
Burnout Recovery Plan Step 1: Control Your Technology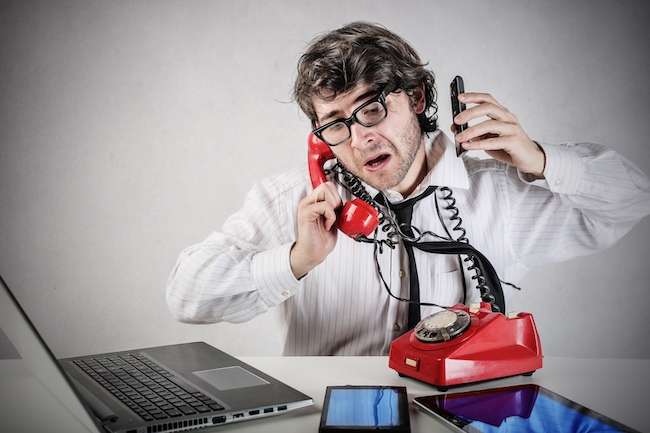 One of our biggest sources of distraction is our technology. We pay a lot of money for our smartphones. Then we put them in our pockets and let them ruin our lives!
Sure, we get important messages from work contacts, family, and friends.
But we also get pinged and dinged with thousands of messages we don't really want or need.
These companies are spending billions of dollars to divert our attention from our most important work. So when we decide to take a quick peek at a new message, we often find ourselves hours later completely off-track from what we set out to do.
Your Life Is Made Up of Moments
Understand this: Your life is made up of moments, and when you let others steal your moments, they are really stealing your life.
It's the constant distraction that is leaving you feeling overworked, yet not accomplishing much.
And it's the lack of fulfillment that might have made you want a Restoration Plan that actually works.
Do You Want to Live a Life of Choice and Intention?
So I'll ask you this very important question: Do you want to live a life of choice and intention, or do you want to live a life of reaction and distraction?
If you want to live a life of choice, you must first learn to control your technology, rather than let your technology control you.
Get started on the road to burnout recovery by downloading the 7-Day Restoration Handbook. Fill out the form just below. I'll send it to your inbox and you can get started right away.
Burnout Recovery Plan Step 2: Control Your Environment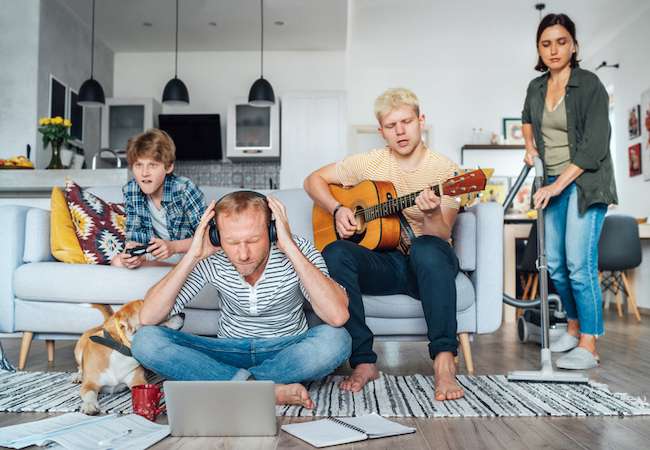 Research shows that knowledge workers get distracted about every 3 minutes, on average.
One of the big distractors is other people who need us "just for a minute" or immediately! Or other people who we love to talk to and, when they call, we just can't resist answering, even if we're in the middle of focusing on a very important project.
We Teach People How to Treat Us
If you work in an open floor-plan office or at home with other people around, you may have unintentionally trained the people nearby that you're always available and happy to help.
But being always available for them means that you're not available to pursue what's important to you.
It's not that you can't help others; you can and you will. But their demands shouldn't derail your ability to manage your attention and focus it on your most important tasks.
Use Low-Tech Strategies to Set Boundaries
Fortunately, there are some low-tech strategies that are effective and can help you set boundaries with others. 
These strategies will allow you to better focus your attention, so you can progress toward achieving your most significant results. I share these strategies in the 7-Step Restoration Handbook.
Burnout Recovery Plan Step 3: Control Your Thoughts
Have you ever heard about "flow"? This is the state of mind that elevates performance and makes work more satisfying and enjoyable. 
We're in flow when we lose track of time, we're fully absorbed in an activity, and the work we're doing feels effortless.
We Can't Force Flow
While we can't force ourselves into this pleasant and productive state, we can set the conditions to make it more likely to happen. When we can manage our attention and avoid distraction, we are prepared for flow.
And when we experience flow more often, we feel more inspired, creative, productive and refreshed.
Benefits of a Workflow Management System
Using a workflow management system helps take our brains away from consciously having to think through our processes for how we accomplish our work. 
A workflow management system is a collection of habits and behaviors for storing, organizing, prioritizing, managing, and executing all of our commitments, communication, and information. 
It allows us to have increased control over all of our responsibilities, which reduces distractions—even distractions from our own minds.
Using a workflow management system helps create the conditions for us to control our own thoughts and enter a state of flow. Learn more about how to organize your life for success with a workflow management system.
Burnout Recovery Plan Step 4: Control Your Habits
We all have good habits and bad habits. Habits are behaviors we do regularly, and often automatically, without being conscious of them.
While bad habits (like constantly checking email) can drain our productivity and divert our attention, good habits (like exercising) enhance our ability to focus on our most significant tasks.
Become Conscious of Your Habits
When we become more conscious of our habits, we can increase our good habits and decrease our bad habits. Then we start a virtuous circle; we accomplish more and feel energized. 
With our increased energy, we can do even more to progress toward achieving our most significant results.
Develop the Habit of Managing Your Attention
The bottom line is that habits are very important. If you're following my Restoration Plan, you have started developing some excellent habits around managing your attention.
Now it's time to target a bad habit you'd like to eliminate, and then implement a strategy to help good habits stick around.
Click here to get the FREE 7-Day Restoration Handbook sent straight to your inbox.
Support from Executives is Crucial to Prevent Burnout
A more flexible work schedule is important to employees, according to the Indeed survey. The workplace culture is often a contributing factor to employee burnout when managers don't model positive behavior. 
One such issue is allowing—even encouraging—after-hours emails. A Virginia Tech study found that after-hours emails cause anxiety, and negatively impact our lives and our relationships. For more on this, read my blog post on the topic.
Offering more employee benefits, like physical and mental health benefits, as well as flextime, helps workers combat feelings leading to burnout, according to the Indeed survey. 
Especially during the pandemic, there are more family responsibilities, such as child care. Flextime helps parents deal with this issue. 
The Role of Engagement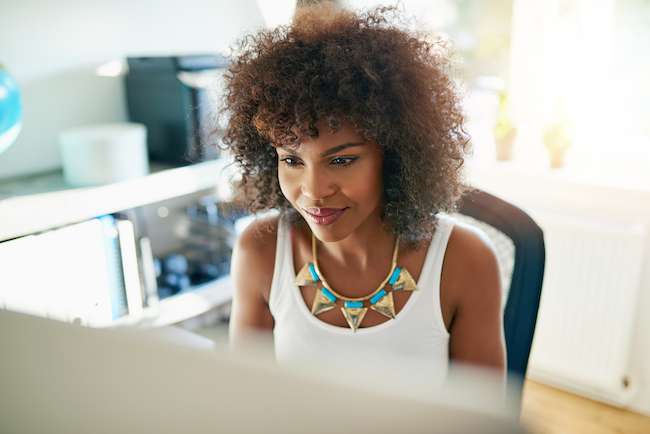 Cynthia Fisher discusses one aspect of happiness at work as "engagement." Workers who engage with their work feel energetic, dedicated, and enthusiastic. According to Fisher, the opposite of engagement is burnout.
The Gallup poll emphasizes that disengagement among employees is not an industry problem. Instead, it is a workplace problem that reaches across industries. 
A key ingredient to retaining productive employees is the manager or team leader of those employees. 
Although salary is a factor in employee retention, the study shows that team leaders can increase retention if they: 
have meaningful meetings with employees;

set clear expectations for workers' roles in the organization;

and allow workers opportunities for growth.
In addition, studies show that engagement and health are tied together. Workers who are engaged are more likely to be happier in their jobs, and so are more productive, which, of course, benefits the company.
The Empowered Productivity System: The Long-Term Solution
I teach a workflow management system called Empowered Productivity. At the heart of it is attention management. 
My ultimate goal is to teach you a collection of habits and behaviors that will put you and your team back in the driver's seat of your lives—for the long haul.
Individuals and teams that go through my Empowered Productivity training are better able to focus on achieving their most important goals and realizing their most significant results. 
I consider this training an integral part of any solid burnout recovery plan.
For Solo Contributors: Rediscover Joy at Work
When you take the Empowered Productivity Training Program for Individuals, you learn a workflow management system designed to help you organize every aspect of your work and personal life.
However, my team and I can only offer the individual online training program a few times a year, so that we can provide the best support. If you'd like to be notified when registration opens, please sign up for the waitlist here:
Tell Me When Registration Opens!
For Teams: Prevent Employee Burnout
Empowered Productivity Training for Teams is available year-round. 
Teams that go through the Empowered Productivity training learn how to:
Ensure that corporate policies are not contributing to employee burnout.

Model work-life balance for team members.

Set new policies to address the specific challenges of helping remote employees achieve work-life balance.

Create communication and technology guidelines to curb an "always on" culture while improving worker productivity.
If you would like to discuss training for  your team, click the button below:
I'd Like to Discuss Training for Teams
Why the Key to Burnout Prevention Is Attention Management
Attention management is a skill you can learn.
It will help you rest your mind and find moments of calm. You'll be more present, and more engaged in your work and your leisure time with friends and family. 
With more control over your life and more balance, you'll feel less stressed and frazzled. 
So what's next on your path to burnout recovery?
Try the 7-Day Restoration Handbook. In just one week, you may find yourself on the road to a better, more productive—and happier—you! 
Then, once you're on the road to recovering from burnout, take the Empowered Productivity training. You'll learn to use a system to organize all the disparate parts of your work and personal life. 
Using Empowered Productivity will help you feel energized and replenished, day in and day out, for the long-term. You'll recover from the adverse effects of burnout, and feel more like you again!