This post was updated August 30, 2021
When people find out I'm a productivity expert, they often ask, "How can I have a more productive life?" They probably expect me to give them a quick solution to boost their productivity at home and at work, so I usually start by sharing my definition of productivity. I say:
"Personal productivity is the measurement of a person's progress toward their significant results. People who practice attention management are able to make more progress toward their most important goals because their attention is not diverted by constant distractions."
With this definition of productivity in mind, here are 8 strategies that can help you have a more productive life:
1. Learn to Control Your Attention
In my decades of work as a productivity expert, I've noticed one common theme among clients who feel happy and excited about their work; they feel in control of their days, both personally and professionally. It's true that we often assess our productivity a day at a time. But together, all of these days add up to our year and these years add up to our lives. 
The answer to, "How can I have a more productive life?" begins with helping you get more control over your attention.
The more control you have over your attention, the faster and better you will do important tasks, and the more present you will be in the moments of your life—both of which will move you closer to achieving your significant results. 
Click Here & Discover How to Skyrocket Your Productivity With Attention Management
To help you understand how to increase your productivity, I'd like to introduce you to Allison. She manages a team of 12 civil engineers at a large company and she frequently is pulled in many directions; before we met, she used to always feel she was operating in a reactive mode.
To fight back against constant distraction, Allison took steps to manage her attention. These steps included learning to control her technology and learning to control her environment by setting boundaries with other people.
Attention management now empowers Allison to live a life of choice and intention. She has increased her productivity in both life and work. Learning attention management skills can do the same for you.
2. Determine Your Significant Results
Your significant results are the plans and goals you set for yourself, with regard to things like career, health, and relationships.
You believe achieving these outcomes will have a positive impact on your life. The significance typically changes with the time horizon. 
As for Allison, she knows her team members are working long hours to stay on top of everything, but she fears they are burning out. In fact, the increasing stress in the office is starting to lead to absenteeism and turnover.
This year, her team will design and build a new bridge. This is a major project, but even so, Allison has decided that her most significant result at work is to reduce stress for the engineers. She realizes that if she can't achieve the daily results that are significant to her, it will become much harder for her team to achieve its longer-term results.
3. Take Daily Actions Toward Your Significant Results
The more progress you make toward your significant results, the more productive you'll feel and the happier you're likely to be. So focus your attention on tasks that move the needle toward achieving your significant results.
When you perform these tasks, you'll feel excited about your progress. You'll feel productive! And there's a good reason for your internal glee; you know these tasks are helping you to achieve your goals and design your life.
Because Allison has identified reducing team stress as her most significant result at work, each day she is taking steps to improve work-life balance. To do this, she is modeling behavior for team members. Allison signs off from all work calls at 5:30pm and refrains from sending work emails after hours or on weekends.
Each day that she models these behaviors for her direct reports, Allison makes progress toward achieving her most significant result. Just knowing she is making progress gives her more energy for work each day.
4. Identify Necessary but Not Significant Tasks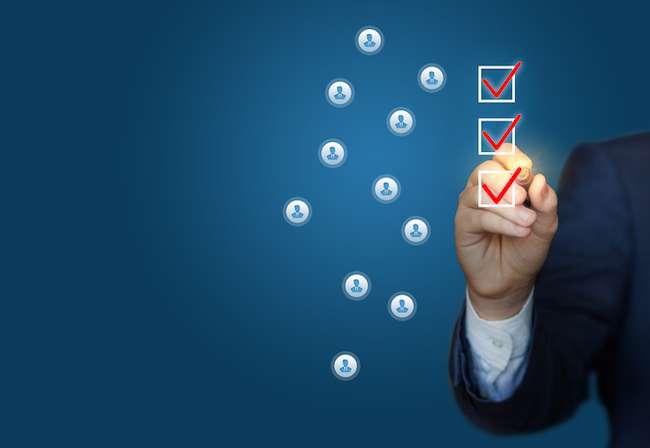 Once you define your significant results, you have a better chance of doing work that will move you toward what's important in your life. However, you can't focus only on your most important results, because there are always tasks that need to get done, even though they aren't significant. (There are also tasks we'd like to do, even though these tasks aren't really necessary.)
It's important to identify these tasks that are necessary but not significant. We all do tasks that might not advance us toward our significant results, yet are necessary to maintain our relationships or our finances.
For example, Allison may need to send a birthday card to her aunt and to pay the bills. She also has to get groceries, and she should probably clean up the leaves in the yard. These tasks won't help her lower her team's stress, but doing these tasks is necessary to keep Allison's life on track.
5. Outsource Low Importance Tasks to Others 
For Allison, the task of picking up the leaves in her yard has been taking up brain space for the last two weeks. She avoids the task, though, because it requires a lot of physical energy, and she prefers to use weekend time to restore her body and rest after a busy week. But now there are so many leaves that she's worried it may soon snow, and if the leaves are there, it will kill the grass.
What's the answer?
Delegate as many necessary but not significant items as you can to others. When you offload time-consuming tasks, you free yourself mentally and physically. You feel more energized to tackle the tasks that are important to you.
In Allison's case, she can hire someone to pick up the leaves. She can order her groceries online. In our gig economy, there are so many services available that can free you up to reach your significant goals. One of my favorite services is TaskRabbit.* Their platform will instantly connect you to skilled Taskers to help with cleaning, furniture assembly, home repairs, running errands and more. 
*The link above will provide each of us with a $10 discount on our next task.
6.  Automate as Many Tasks as Possible
Use our digital revolution to your advantage and automate as many tasks as possible.
Allison reached out to the utility companies and asked them to put her on "budget billing" so that her check would get sent automatically every month. She no longer needs to worry about logging into her online banking portal to change the payment amount.
Automation is a great way to deal with "shoulds."
For much more about how to organize and handle items on your task list, read my book From To-Do to Done: How to Go from Busy to Productive by Mastering Your To-Do List.
7.  Shift Tasks to Your Someday/Maybe List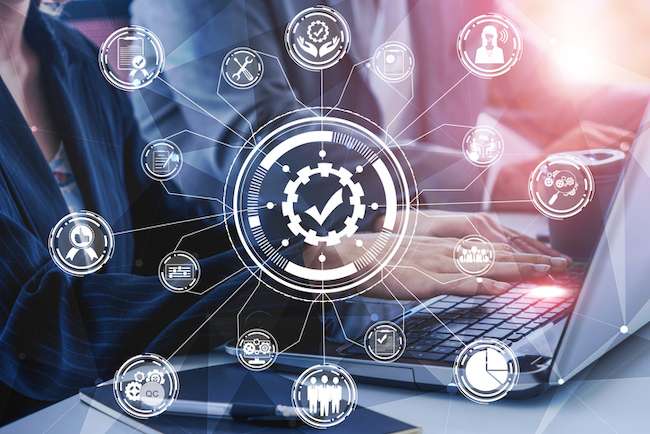 If you examine your task list carefully, you'll often find low priority items that you can shift to a 'someday/maybe' list. These are items you'd love to do if you had all the time in the world. But realistically, at this moment, these tasks don't need to be done. Completing these tasks won't move you closer to your significant results, so doing them will not increase your productivity.
For example, Allison has wanted to create an onboarding program for new members of her team. However, she has her hands full with her current workload, and implementing this project won't decrease the stress of her team members. So Allison moves the onboarding project to the "someday/maybe" portion of her task list.
Just make sure to evaluate the 'someday/maybe' section of your task list each quarter, so you don't lose sight of these items.
8. Use a Workflow Management System
A workflow management system can help you organize all the disparate parts of your work and personal life. This system is a collection of habits and behaviors. A workflow management system helped Allison learn to store, organize, prioritize, manage, and execute all of her commitments, communication, and information. It enabled her to have increased control over all of her responsibilities.
Over the past two decades, I have developed the Empowered Productivity™ System, a workflow management system based on attention management. You can learn the Empowered Productivity System by taking my online, video-based course. 
How You Can Have a More Productive Life
The single best way to have a more productive life is to learn to manage your attention.
To get started, take my Attention Management Assessment. It should take around 5 minutes to complete the questions and you'll receive specific advice to increase your productivity with attention management.
After that try, the other strategies in this article.
You can also contact me to talk about specific issues in your organization and the solutions I can offer to meet your organization's professional development objectives.
If you're an individual wanting Empowered Productivity training, you can take my online self-paced video-based course. I only open registration a few times a year and only for a few days. This way my team and I can provide you with the best support. If you'd like us to notify you when registration opens, just fill out the form below. You'll be the first to know!