Manage your attention by taking control over your environment!
This PDF file will give you an assortment of funny and lighthearted "Do Not Disturb" signs that will give your colleagues and others a gentle indicator that you are building up "brainpower momentum" so you can "unleash your genius!"
Print them out and keep them handy, and pick one that matches your mood to hang on the back of your chair, on your cubicle wall, on the door to your office, on the back of your computer monitor—wherever people are most likely to see it when you're trying to focus. The goal is to prevent people from asking, "Got a minute?" or something similar, because once they do that, you're already interrupted and that momentum is gone.
If you're a leader, leverage the brainpower of your team by encouraging uninterrupted, thoughtful work, even in the collaborative atmosphere of an open office. Some best practices for adopting a culture of attention management in your office:
Remind the team to be intentional about hanging the sign when they're going into "Do Not Disturb" mode, and taking it down when they're done. If the sign is up all the time, it will cease to have meaning.
Do Not Disturb times typically work best in increments from 30 minutes to two hours.
Signs should only be disregarded in case of urgent situations (and a failure to plan appropriately on your part should not constitute an emergency for them, even if you're the boss!)
Discourage the use of DND signs during breaks or lunch. Encourage your team to get out of their work space during these times.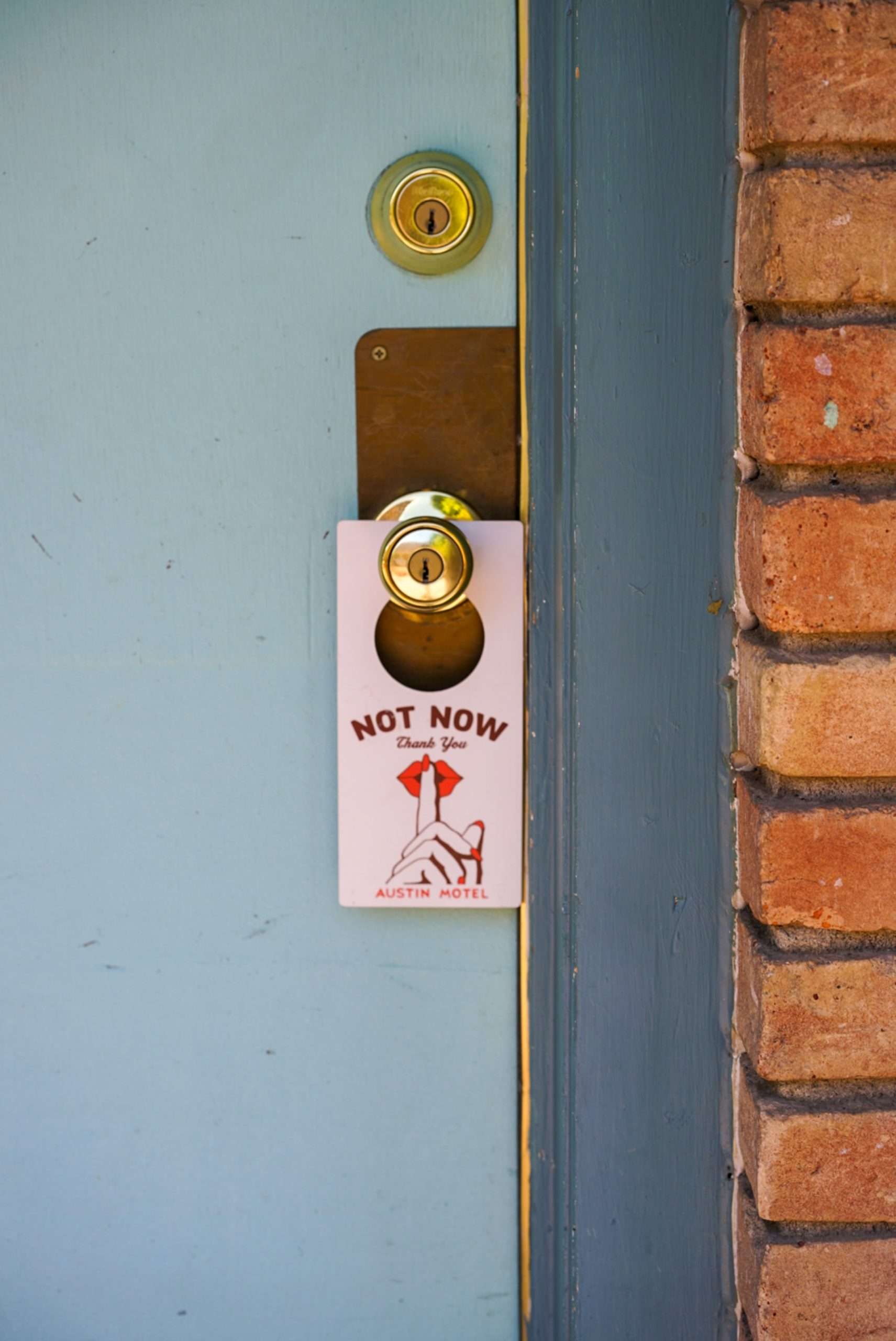 For more on how to create a productive culture at your organization, check out Work Without Walls, An Executive's Guide to Attention Management, Productivity, and the Future of Work, or explore hiring Maura for training with your leaders or your entire staff. To learn more about attention management, check out Attention Management: How to Create Success and Gain Productivity—Every Day!