"I'm able to do more in the same amount of time."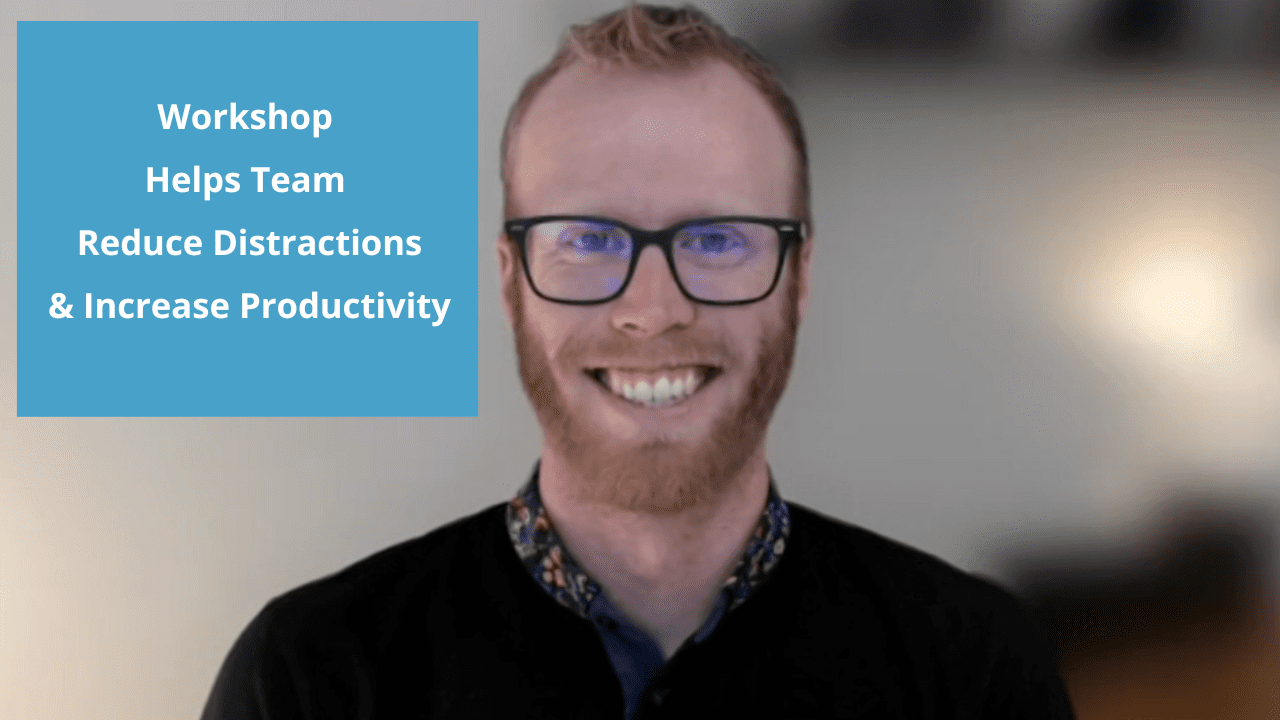 A.J. Bedard, COO, GranQuartz Canada
My name is A.J. Bedard. I'm Chief Operating Officer of GranQuartz Canada. We're a distributor of stone tools and equipment. So generally people that make granite and engineered stone countertops make them with our tools. 
I wanted to bring Maura to our strategic forum to speak to our entire team of 36 employees just because, I mean, I felt it was beneficial for me to see your presentation. Maura's presentation was about our attention being pulled every way. By having Maura come and explain how to make our time more efficient by controlling our attention, the idea is that we gain more time and more efficiency within our team. 
My job is to make sure that everything runs smoothly and when problems arise. My natural default is to just address them, put the fire out and move forward. But I, what I realized with Maura's presentation, was that if you keep allowing people to pull your attention away, it'll just get worse and worse and worse. So you kind of have to be disciplined about where you put your barriers, where they need to stop. 
You know, my biggest takeaway was to control how I'm being pulled. It's little things that you don't necessarily notice, but people that just walk into your office and start talking to you, that's one of them. And that's a big one actually. By following Maura's training, it gave us the possibility, and it seems like I gave everyone the right to say no, basically the right to tell other colleagues, "I'm sorry, but my door was closed. I was busy." 
So it gives them the right the right to say that, and it doesn't make anyone mad or anything. People understand now. So after Maura's presentation, the following week, it seems like it really hit home with a lot of people. I checked with my entire team and everyone I think went through their notifications and removed a lot of them. I think that's what everyone realized was, "Oh my God, these notifications are really dragging me in every direction!" 
I noticed they started sending messages through Teams, which and then obviously we managed our our notifications. So they started choosing wiser communication methods for the message that they're trying to pass. 
It was great to have Maura come to do a presentation. I think it really was an eye-opening presentation for all the employees on how we spend our time on a daily basis and what we get accomplished. So I think it was a great exercise for all the employees and it opened great conversations after the presentation, even weeks after. 
Everyone took took off with great tools in their toolbox, and wanted to, you know, question the things that have been the same for years, and we've always done things a certain way. So it's like, "Oh let's let's open this up and talk about it," which before we never stop to talk about, you know, how we're spending our time. My time is limited and I'm able to do more in the same amount of time.