Empowered Productivity Training Pays Off 'Immediately' – A Case Study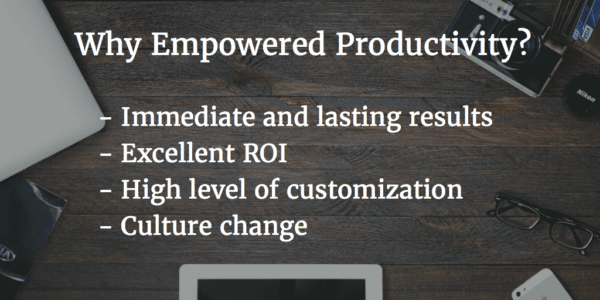 Customer Spotlight: PinnacleART 
Thinking about investing in productivity training for your company? You probably have lots of questions: What will employees learn? What will the results be? And how soon will you start seeing those results?
Today's article spotlights one of our great clients, PinnacleART, and their Empowered Productivity training results.
PinnacleART's Success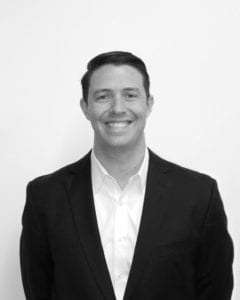 PinnacleART has experienced dramatic growth. They've ranked on Inc's fastest-growing companies list and been named to Houston Business Journal's Fast 100 list. And they've used their growth for good, logging almost 1300 volunteer hours in a month-long Care-A-Thon, hosted a fundraising volleyball tournament for a colleague, and donated technology to a local high school.
William Minter is the vice president of implementation services at PinnacleART. Based in Pasadena, Texas, the company works to improve reliability for complex operating facilities serving clients within oil and gas, chemical, mining, pharmaceutical, wastewater, and electric power industries. PinnacleART's focus is to mitigate facilities risks, while optimizing their costs and ensuring compliance.
Of the company's approximately 650 employees, about 400 are in William's division.
Challenges caused by their rapid growth led the company to reach out for Empowered Productivity training twice over the past several years. Each training session made a big impact, William says.
'You Leave Maura's Training a Different Person'
The company first received Empowered Productivity training in March 2013. Amid their success, employees were quickly getting promoted from within. PinnacleART has always been dedicated to their teams personal and professional growth, and productivity improvement has always been part of the company's culture. The promotions provided another opportunity to ensure that these new leaders had all the skills they needed to succeed. For example, one challenge for new managers can be delegation, due to difficulty in letting go of duties from their past roles.
Until implementing Empowered Productivity training, PinnacleART's focus had been primarily on productivity gains through engineering innovation. This has been a very successful path, with their internal subject matter experts being recognized in publications and with awards. They decided to expand the target for these successful business results into personal productivity training for their new managers and emerging leaders.
About 20 employees attended the 2013 productivity training session, including William. Right away, he saw a big difference between Empowered Productivity training results and past seminars and conferences he had attended.
"It's really hard to find training that actually causes you to change how you act," he says. "You leave Maura's training a different person. That's really uncommon."
He started making changes immediately. Those changes included managing his calendar and email inbox differently. He also started logging out of email when he was working on other tasks – a habit that continues to this day.
As a result of this productivity training, "I am able to accomplish a lot more in the course of a week," William says. "I feel more in control. It's almost like a weight has lifted."
William also saw colleagues make a range of lasting shifts after that 2013 session. As the senior leaders who went through the productivity training adjusted how they worked, "that set the tone and expectations for their employees," William says. "Then they (employees) also started making those changes or adjustments," leading to deeper organizational change.
'It Helps the Whole Team Be More in Control'
Fast-forward to 2017. After a few more years of dramatic growth, PinnacleART decided to refocus on development efforts for its many new employees and leaders. They hosted another one-day, offsite Empowered Productivity training for a second time,  almost exactly four years after the first time.
This time, the audience was about twice as large: about 40 employees. Of those, only about six to eight had been on hand for the previous Empowered Productivity training.
PinnacleART held this training to get managers on the same page with regard to their workflow management. Another motivation was getting a handle on "meeting overload." Managers felt that meetings were taking over their calendar.
One result was that the productivity training taught attendees to be more deliberate and intentional about scheduling meetings, William says. Today, the company emphasizes that managers should communicate a clear objective for any meeting they schedule, along with the other meeting best practices of Empowered Productivity training.
For William, another highlight of the 2017 session was that all attendees did "brain dumps" together as part of the training. (In 2013, employees set aside a half-day after the training for brain dumps.) William liked the energy and teamwork of tackling this project alongside peers.
"It was putting it into practice with Maura in the moment, which is so impactful," William says.
The takeaways have stuck. For example, "you will never hear anyone in the office say anything about time management." William says. They know that attention management is the real key to success.
William reports a degree of change after this session even greater than what the company experienced in 2013. Employees are more productive and less stressed. "I get the impression that our managers feel more in control and they pass those lessons onto their employees," he says. "It helps the whole team be more in control."
Why Empowered Productivity Training Stands Out
What would William tell leaders who are considering Empowered Productivity training for their own companies? He cited a few key factors in PinnacleART's results:
• Attendees start making changes right away. "The results are immediate," he says.
• The return on investment is excellent. "The cost is minute compared to the productivity benefits."
• Empowered Productivity training is customized. "Maura works with you to tailor the training to fit the organization," William says. "She made it seamless. She knew what questions to ask."
• It drives changes across the entire team. "Maura does a phenomenal job getting the team to speak the same language and to make the same changes in how they operate," William says. "She was able to make a cultural change in our organization."
Are you ready for Empowered Productivity training results like these to transform your own organization? Read more about offerings and get in touch today.
Learn more about PinnacleART.