Overwhelmed to Inspired – A Case Study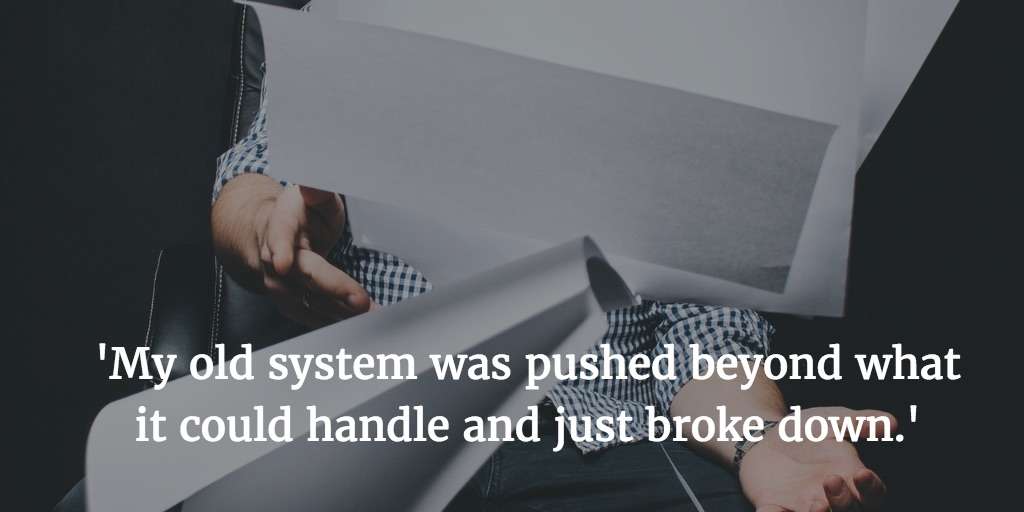 Do more with less.
Those words permeate most workplaces today, leaving employees feeling overwhelmed, stressed and baffled about how to navigate everything expected of them.
That's the situation that "David," a project control engineer working in construction in the Northeast, found himself in. (I'm using a pseudonym to protect his privacy—his boss doesn't know how overwhelmed he really was.)
When he told me via email that my book, Personal Productivity Secrets: Do What You Never Thought Possible With Your Time and Attention … And Regain Control of Your Life, had been a "godsend," I wanted to find out what had made such a difference for him and what advice he has for others who are feeling overwhelmed.
'At My Wit's End'
Like many people, David worked without much of a system. He haphazardly used Post-it Notes and worked out of his email inbox, but for the most part, he kept everything that he needed to do in his head.
Because he didn't have a personal workflow management system, David ran into major trouble a few months ago when he inherited the responsibilities of a departing staff member. The dramatic increase in his workload was supposed to be temporary, but you know how that goes in today's resource-strapped workplaces.
David quickly found himself feeling overwhelmed, worried and powerless. Things started falling through the cracks — and project managers noticed.
"It just got crazy, to say the least," David said. "My old system of memory and scraps of paper with to-do lists that had worked OK in the past was pushed beyond what it could handle and just broke down."
 He started putting in more and more hours, taking away from his time with his wife and kids. David knew something had to change.
"I was really at my wit's end," he said. "I prayed and said 'God, help me here, because I don't know what to do.'"
Time Wasn't the Problem
At his supervisor's suggestion, David looked into time management training. He was surprised when a Google search led him to my Harvard Business Review article Time Management Training Doesn't Work. But the piece struck a chord with him.
"It just seemed to make sense," he said. "I tried to manage my time; I tried to give it (work) more time. 'Time' didn't seem to answer my needs."
As he read on, he realized his issue was attention and learning to focus on what's important.
From there, David bought the Audible edition of Personal Productivity Secrets so he could listen to it during his commute. David had tried other organization tips before, but they didn't stick. The Getting Things Done (GTD) method, for example, seemed to require "a lot of major changes," he said.
But he was able to jump right into the Empowered ProductivityTM System described in my book.
"It was very easy to take baby steps into the system," he said.
As he rounded up information from his paper scraps and his inbox to create a single task list, he felt a new sense of calm. He was amazed at everything he'd been trying to carry around in his head, and he realized all the things he hadn't remembered.
"I've been able to catch up for the most part," he said. "I love having a list to work off of and I love being able to go home at night or on a weekend and not have to worry about forgetting anything."
"I Don't Ever Have to Go Back"
David's new productivity habits are still a work in progress, and his workload is still increasing. But the difference now is that he feels in control of his work and his life.
"My goal is to exceed all expectations and make a comeback," he said. He even wants to help lighten the load for his overworked supervisor.
He's gone from feeling overwhelmed to relishing new challenges because he now has the tools to meet them.
"I was simply handed a key to get out of the situation I found myself trapped in and I don't ever have to go back to that place," he said. "Freedom is a wonderful thing."
You Can Do This, Too!
David recommends Personal Productivity Secrets to anyone else who's feeling overwhelmed, or who knows they need to change how they work but isn't sure where to start.
He singled out some strategies from the book that have helped him:
Give yourself time to process all the information we're barraged with daily.
Stop multitasking. David feels more effective now that he's not jumping from task to task.
Turn off constant email downloads. "That's a hard thing to stop," he said. "Everyone in my company seems to live by the 'urgent' flag on their email."
"You control your technology — not the other way around." This has been another big change for David, a self-described "internet junkie."
Remember that you can only manage what you can see, and you can only see what's outside your head.
If you're where David was a few months ago, "take one step, " he urged. "The best time to change is now. Do something."