This post was updated September 10, 2021
It wasn't too long ago (even though it feels like forever!) that a majority of American workers sat at their office desks and wished they could telecommute instead. The longing was based on a need to reclaim time in their day, and maybe improve their work-life balance. However, too many company executives worried that out-of-sight employees wouldn't work as many hours, and wouldn't be as productive working from home.
Now everything has changed; the pandemic has forced a vast majority of companies to implement widespread telecommuting, and as a result, the truth is revealed:
Employee productivity is not the result of where employees work, but whether they know how to manage their attention. Working productively from home requires the same set of skills necessary to be productive working from the office or anywhere. This set of skills is called attention management. It involves the ability to avoid distractions and match brainpower to the task at hand. 
Employees who know how to do this can be similarly productive working from home, an office, a coworking space or a coffee shop. Employees who aren't skilled at avoiding distractions will suffer increasing declines in productivity over time. 
Top 6 Productivity Tips for Working from Home
I've trained thousands of leaders across the globe to be more productive. Many of these leaders spend at least some time working remotely, whether from hotels or from home. Here are the top tips I use to help them boost productivity:
1. Invest in Your At-Home Work Space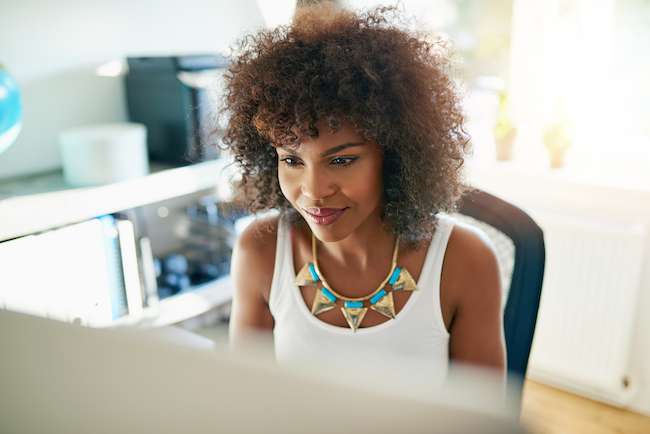 It's true that our environment influences our behavior, but employees who are reactive to their environments can get distracted anywhere they work.
Making the adjustment to manage your telecommuting work environment has "startup costs." These include finding a suitable space that enhances your ability to focus. (If at all possible, avoid working from your bedroom. Ideally, you have a space with a door to close.)
If your workspace is cluttered, take the time to clear it out. When your workspace is clear, so is your mind. Here are the problems with clutter:
It's distracting because we feel guilty or anxious about what may be hidden in the clutter.
It weighs us down because it represents a pile of things we're not dealing with.
It affects our happiness
Aside from the initial time and effort required to set up a work-from-home environment, distractions at home need not be any more challenging than those experienced in the office. 
2. Set Boundaries With Housemates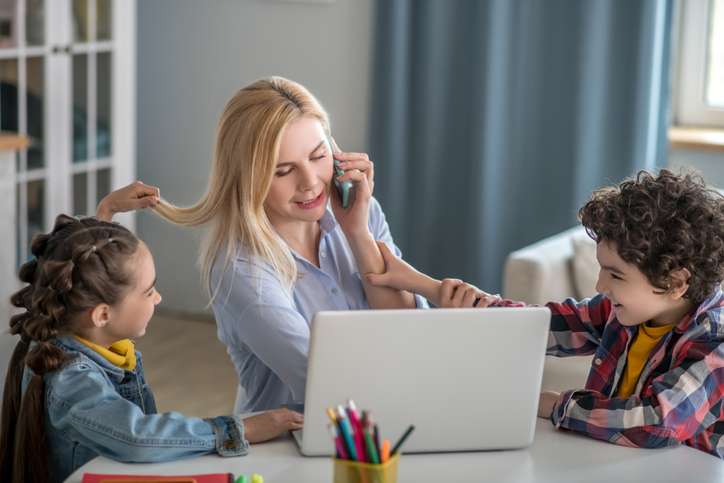 In the new normal, working from home can be rife with distractions, depending on your particular situation. But don't lose sight of how often you were interrupted in the office, too.  
Recently, SHRM polled 700 people about telework in the time of COVID-19. Thirty-three percent of respondents said they were disrupted a minimum of 5 times per day while working. 
So whether working from home or the office, disruptions happen. To be productive while working from home requires maintaining respectful boundaries with others.
Close your home office door if you have one. If not, set a Do Not Disturb sign up on your work desk or table. Take care to remove the sign periodically and respond to requests from others. Download free and funny Do Not Disturb signs here.
3. Practice Attention Management Skills
In my decades in the productivity industry, I've seen many changes, but none as profound as the difference that mastering attention management makes for my clients. Attention management is a collection of behaviors—including presence, concentration, daydreaming, flow, and others.
When practiced, these behaviors can help you recognize your mental state, and consciously shift to the state that will maximize your results in the moment.
As my clients learn to manage their attention, they increasingly get more of their most important work done. They no longer feel frazzled and stressed. Instead, they feel calm and in control. And they experience more satisfaction and fulfillment in their work and in their lives.
Attention management allows them to live a life of choice, rather than a life of reaction and distraction. Learning this important skill set can do the same for you.
Get the Attention Management Book!
4. Evaluate Direct Reports on Outcomes, Not Seat Time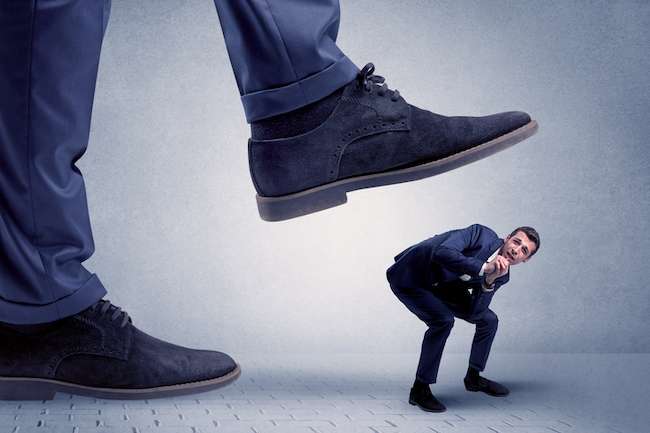 Managers may fear their team members may not be on task when they can't be seen. However, the reverse is true as well; team members worry that their managers won't think they are working, even when they are. This creates a vicious cycle that breeds disengagement from work and distrust. 
But knowledge work is often invisible and based on deep thought and creativity, which can happen anywhere. 
So managers—in collaboration with direct reports—need to come up with alternate tools for assessing employees based on outputs, outcomes and job satisfaction. These metrics should be reviewed weekly. Doing so can help managers relax and let go of any tendencies to micromanage. 
In addition, this enables team members to get clear on weekly goals and expectations. It frees them from feeling like they need to be always accessible to "prove" they're working. With this freedom and trust from management, employees are more likely to dig in and engage while working from home.
5. Push for Clear Communications Policies
Another common threat to working productively from home is that employees often feel compelled to respond to urgent requests and non-urgent inquiries from their managers at any time, on any day. An "always-on" work culture promotes burnout, but this concern is not limited to telecommuting. 
Studies out of Virginia Tech show that the anticipation of getting work delivered via email over the weekend or during other personal time is enough to cause anxiety, not only in the employee but also in the employee's significant other. Negative mental health effects depend only on the possibility of a work email coming through, rather than on whether one actually does.
The remedy is for leadership to set clear communications policies. Employees need to know when they need to respond to emails and when they don't. The policies should cover how an employee will be contacted if there is a work emergency while the employee is taking time off. It should also cover in what cases and at what times it is appropriate for an employee to call, text or email a manager. 
With clarity around communications, both managers and team members can disengage from work after hours. They can enjoy the personal time that is critical to relax, recharge and unplug. This clarity can also help reduce the risk of burnout.
6. Use a Workflow Management System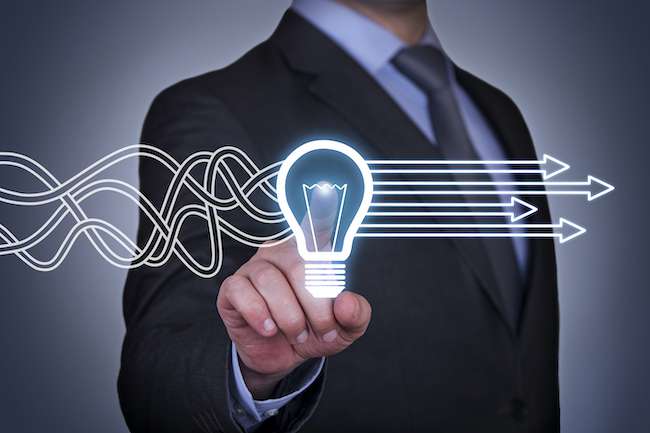 A workflow management system is a collection of habits and behaviors for storing, organizing, prioritizing, managing, and executing all of your commitments, communication, and information. It allows you to have increased control over all of your responsibilities.
By using a workflow management system to organize yourself and your team, you'll be less prone to distraction and more able to focus on achieving your significant results.
I've developed a workflow management system that is based on a foundation of attention management. It's called Empowered Productivity™. You can learn more about how the Empowered Productivity System can help you and your team boost productivity while increasing satisfaction with work. I offer live training for teams, as well as an online, self-paced video-based course.
How to Be Productive Working From Home
Employees can succeed no matter where they are working—as long as they can control their attention. At a time when telecommuting is relatively new for millions of knowledge workers, there's an openness to new ways of working. 
The beauty of attention management training is that it serves employees who are telecommuting, working from home, or using a combination arrangement.
No matter how the workplace setting might change in the coming year, practicing attention management skills can help workers increase engagement and overall job satisfaction. 
Now that so many employees are searching for the keys to how to be productive working from home, I'm happy to provide a free consultation to discuss attention management training for your company. Please contact me here.