This post was refreshed on April 21, 2021
Do you want to organize your life for success? I'm talking about feeling more fulfilled and less frazzled, both at home and at work. If you've been trying to increase your productivity but you can't seem to make progress, the secret weapon you're missing could be a personal workflow management system. 
Using a personal workflow management system will give you increased control over all of your responsibilities. It is a collection of habits and behaviors for storing, organizing, prioritizing, managing, and executing all of your commitments, communication, and information.
In this article, you'll see how a personal workflow management system can help reduce your stress and help you feel more fulfilled on a daily basis. I'll introduce you to my personal workflow management system called Empowered Productivity™, a system that's proven to help knowledge workers feel less overwhelmed, overworked, and overtired.
As a productivity trainer, I've taught thousands of professionals to operate at peak productivity using my Empowered Productivity System for personal workflow management.  
What Is a Personal Workflow Management System?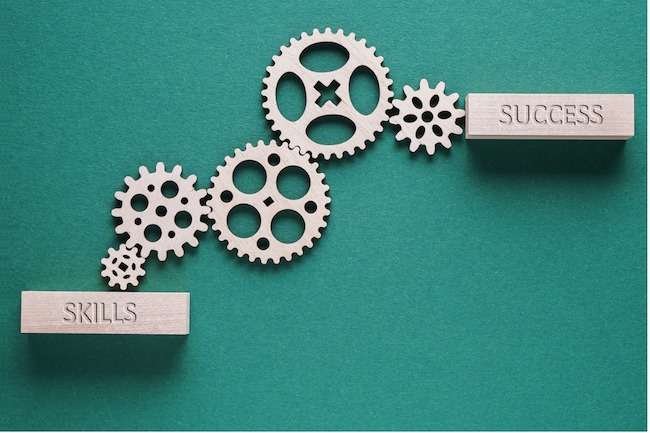 In the tech industry, the phrase "workflow management system" refers to an application or piece of software that is used to automate routine business processes.
But the workflow management system I'm discussing here is not apps or software, because they alone can't organize all the disparate pieces of your work and life. They alone can't help you become more productive and work to achieve your most significant results. No tool alone can be that solution. 
As you know, the best golf clubs don't automatically make you a pro golfer. It's the way you use the tools that makes the difference, and that's what I'm addressing here.
A "personal workflow management system" outside of the context of the tech industry, and in my terminology as a productivity trainer, refers to the collection of habits and behaviors we use to most efficiently manage our lives for success. 
You know how you're constantly bombarded with information all day long, whether from email, texts, chats, social media, or on Zoom calls? This is life in the digital age. A personal workflow management system is a reliable method for systematically receiving all of this incoming information and dealing with it effectively, instead of letting it overwhelm us. 
A good personal workflow management system takes into account the reality that, given our technology and the constant stream of communications, the nature of our work today is very dynamic.
We often consider these communications "unexpected" changes to our day, but the truth is that we know we're going to receive new communication every day that has the potential to change our plans. Since that's true, they aren't really "unexpected," right? So our personal workflow system needs to be dynamic and adaptive, also.
Distraction Makes Us Distractible
If you often feel frazzled and frantic, you're not alone. Before the pandemic, two-thirds of American workers felt burned out. No doubt the percentage is even higher now. If you feel overwhelmed and overloaded, it's important to stop and identify the causes of your common yet undesirable feelings. 
If you're like the majority of my clients, the number one reason for this feeling is because you are connected to your communication channels all day, and communication never stops. So the constant stream of distraction makes you switch your attention every few minutes, and that's enough to make anyone feel irritable, flustered, and frustrated.
That's why my personal workflow management system, Empowered Productivity, has attention management as the foundational component. Learning to control your attention will reduce your stress and enable you to be thoughtfully proactive rather than constantly reactive.
Your distractions and responsibilities likely fall into three categories that your personal workflow management system must be able to handle effectively:
Commitments
You have an onslaught of commitments to other people. These include meetings that you've initiated, as well as meetings to which you were invited by someone else. You also have commitments in the form of deliverables you need to execute in order to perform well at your job. Often, your boss and/or team are aware of these deliverables to which you've committed, so this adds pressure.
But you've also got plenty of commitments in your personal life. There are friends you've arranged to visit, family members who need your help, colleagues and acquaintances you've promised to assist, and all the responsibilities of being a "grown-up." You have to manage things like bank accounts, insurance, 401(k)s, and parenting, just for starters.
All of these commitments run through your head, over and over again, like a bad movie. You live in fear that you might forget one, even if you keep a calendar or some other daily planner or journal.
Communication
It's not uncommon for a business leader to receive 100 emails per day. If each of these messages requires a 2-minute response (on average), the business leader will need to spend more than 3 hours a day just responding to email! 
Add to this the messages you are sending and receiving throughout the day on all of the other communications channels in your life. These channels may include texts, voicemails, social media, and phone calls, as well as team communication tools like Slack and MS Teams. 
Pretty much every time you respond to a message, a new one appears. You can't seem to get on top of all the communications. In fact, you often experience "communication debt," which is a term for the subtle sense of anxiety caused by the constant feeling that you owe someone a reply. Combine that with "telepressure," the urge to respond immediately to every communication, and it's understandable that we're all stressed out!
Information
Most of the communications you receive carry requests for commitments or information about tasks that you need to complete, or just information you need to figure out how to digest. Just responding to the communications is overwhelming enough, but then you have to figure out what to do with the information. File it? Delete it? Does it require action? Should I respond?
Small decisions like these, added to the thousands of other decisions we make throughout our day, contribute to mental exhaustion. And while these decisions are small, when we have to make many decisions for each communication we receive, it adds up and takes a toll.
Organize Your Life With a Personal Workflow Management System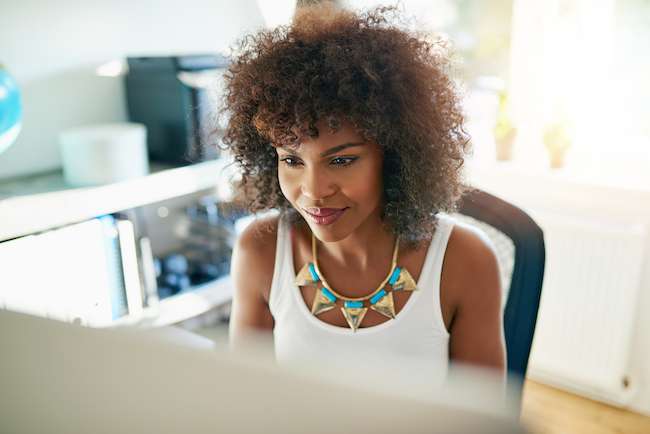 Most of my clients tell me they feel like their work is not enjoyable anymore. Instead, it's exhausting and overwhelming and this, of course, bleeds into their personal lives. When they feel exhausted there, too, the result is the overwhelming stress and burnout that is just starting to come to light, a year into the pandemic.
Adopting a personal workflow management system is not about being successful. All of my clients have achieved success. The question is about the cost of that success. My goal is to help people achieve the same or greater levels of success in a way that is easier, more efficient, and energizing instead of draining.
I help busy professionals like you achieve those goals by teaching new behaviors, and helping you form new habits that collectively are part of a comprehensive system, not just individual "tips and tricks."
The first thing I ask clients is how they keep track of their commitments, communications, and information. Most clients tell me they have some type of calendar, either paper or online, and they supplement that calendar with flagged emails, sticky notes, legal pads, dry erase boards, spreadsheets, apps, and a variety of other things. But can these tools, used without a system, organize your life for success?
Get the Book That Will Help You Get More Done
A Single Organizational System
The first thing to know is that you need a single set of tools to store and organize all of the disparate details of your life. 
When you file all of your tasks and commitments into one place, you'll be able to finally relax and refresh. Your brain will be free to stop doing all of the stressful remembering of all the details of your life and work. That burden can be transferred from your brain to your single place. This frees up the brainspace you need to unleash your genius and creativity, and do the kind of unique work you were hired to do in the first place.
I recommend that you keep your time-sensitive commitments—things that happen on a certain day and/or at a certain time—on one digital calendar. Keep your commitments that have a weak relationship to time—like tasks that you just have to do "soon,"—in a digital task manager.
If you make appointments with yourself to do your tasks, you can't see the big picture to prioritize appropriately, you can't keep track of what you've done, and the first person you will break an appointment with is yourself. So turning your tasks into appointments on your calendar isn't helpful.
Keeping everything in just one calendar and just one task list is useful for the same reason that doing a puzzle with all the pieces together on the dining room table is more useful than if the pieces were scattered all over the house.
Also, while I did use a paper system to organize my life for years, I'm firmly convinced that digital tools are much more efficient. You can read more about that here. 
The Process is the Missing Piece
The tools are a useful part of a personal workflow management system, but they're not the most important part. What is? The habits and behaviors you implement around how you use the tools. 
When you develop the right habits, you perform them consistently and without even consciously thinking about them. Right now you may be in the habit of writing all your thoughts and to-dos in a bunch of different places. But you can change that bad habit and replace it with a good habit of capturing all your thoughts in a single system. (For more on how to change habits, read my post Mindfulness: The Key to Changing Habits.)
Think of it this way: If you're just learning to golf, you probably won't go out and spend a ton of money on pro clubs. They won't help you yet. First you have to learn the basics of golf. You have to get in the habit of using proper form when you swing. You need to get better at judging the distance to the hole at a glance. You can do all this with any set of clubs. 
Only once you have the basics down does it start to matter what tools you use. But a pro player can still play well with any clubs, because they've developed the skills and habits for playing the game.
Creating a collection of efficient habits and behaviors automatically helps plan your days, minimizing the decisions you need to make. This is less exhausting and helps you to avoid procrastination. It shows you the best use of your time at any given moment, and allows you to take immediate and appropriate action. 
Why a Time Management System Won't Work
There are various types of personal workflow management systems. One type that used to be popular is a time management system. These are the daily planners that people used to carry around (maybe you still do!) in the big leather binders, often with a zipper. You may have tried one before. They were very common, and much more useful, prior to the advent of email and internet-connected smartphones.
In order to get organized for success, you need a personal workflow management system that is easy to use, but comprehensive enough to handle the complexity of our busy lives in the 21st century. 
"Planning Is Indispensable"
Dwight D. Eisenhower once said, "In preparing for battle, I have always found that plans are useless, but planning is indispensable." These days, our battle is with technology! You need a plan for acting on all of your responsibilities, but you also have to be prepared for the reality that those plans are dynamic, not static, and will almost certainly change with new information. 
It could be a call from a friend who unexpectedly came to town and wants to see you. It could be a technical problem that a colleague is having, and only you can solve it. It could be a sick child who needs your attention.
Whatever the issue, a flexible workflow management system—one built for the digital age—accounts for the spontaneity of life. 
A personal workflow management system that is flexible makes it easier to incorporate the unexpected into your daily plans. Having a methodology for dealing with the unexpected is a game-changer and a massive stress reducer. But that's just the beginning of the benefits you'll experience.
How Will a Flexible System Organize My Life for Success?
When you do commit to a personal workflow management system, you'll organize your life for success.
A system organizes all the details of your life in a logical way so that you can access them and act on them easily. (No more wondering where you wrote down or filed something!)

You'll lower your stress by becoming more proactive rather than constantly reactive.

A system helps you quantify your world and steers you toward the daily actions that will move your important tasks, projects, and goals forward.

You'll stop feeling that "What else should I be doing right now?" anxiety, because you'll have a clearer sense of everything that's on your plate.

If you tend to procrastinate, a personal workflow management system will help you stop putting things off.

You'll always be able to see what you

aren't

doing now, so you can handle it or stop stressing about it.

You'll feel in control instead of overwhelmed.
What Is the Empowered Productivity System?
Empowered Productivity is the highly flexible personal workflow management system that I developed and refined over decades of teaching productivity skills to busy professionals on corporate and organizational teams.
The Empowered Productivity System is a collection of the most effective habits and behaviors to use with the digital tools you already have. It will empower you to organize and execute all of the commitments, communications, and information in your life. It will teach you the features you need in your set of digital tools. But more importantly, you'll learn exactly how to use these tools to get back in the driver's seat of your life.
I offer Empowered Productivity training that helps both teams and individuals organize their lives for success. 
I've worked with over 30,000 professionals in virtually every industry, and it turns out that the Empowered Productivity System is effective for most every professional in virtually every industry. If you work mostly in some sort of office on a computer to do your job, this system is likely to help you. If you're concerned about how one system can work for everyone, you can learn more about that here and here. 
Empowered Productivity for Individuals
If you're a busy individual who wants to learn the Empowered Productivity System just for yourself, you can sign up for my online, self-paced course. The course consists of 5 modules. In less than 10 minutes a day, you can get the skills to improve your productivity and decrease your stress.
But I only occasionally open registration to individuals, so that my team and I can provide the best support. If you want to get notified the next time registration opens, just click the button below.
Empowered Productivity for Teams
I train business teams around the world to use the Empowered Productivity System via live on-site training, as well as live virtual training for teams inside organizations. Or, you can get a team rate to allow your team members to complete the online, self-paced course. 
If you're interested in helping your entire team use the Empowered Productivity System, you can expect to accelerate overall success, while increasing your employees' fulfillment at work. This training will incorporate whatever tools (Microsoft Outlook, Mac, or web-based) you might be using, or help you choose new tools.
Contact Me About Empowered Productivity for Teams
Ditch the Stress and Feel Success—Every Day!
I hope you realize that the feelings of overwhelm, pressure, and dread you might be having around your work is likely a product of living in the digital age. Disorganization and stress are the natural results of being constantly bombarded with more and more information and demands on your time. 
The good news is that there's a solution. It's called a personal workflow management system. And a flexible system that's built for the digital age—like Empowered Productivity— can help you organize your life for success! You'll learn to be more proactive and less reactive, and live a life of choice rather than a life of distraction.
My client results have proven that if you try Empowered Productivity and stick with it, you're likely to feel happier and more productive as a result.